Severo Salazar / Ayaviri, Puno, 1989. © TAFOS
Mariano Chillihuani / El hombre pequeño, Ccalacocha / Ocongate, Cusco, 1987. © TAFOS
Serapio Verduzco / Periódico mural communal sobre derechos humanos, Ccapana / Ccuhuayo, Cusco, 1987. © TAFOS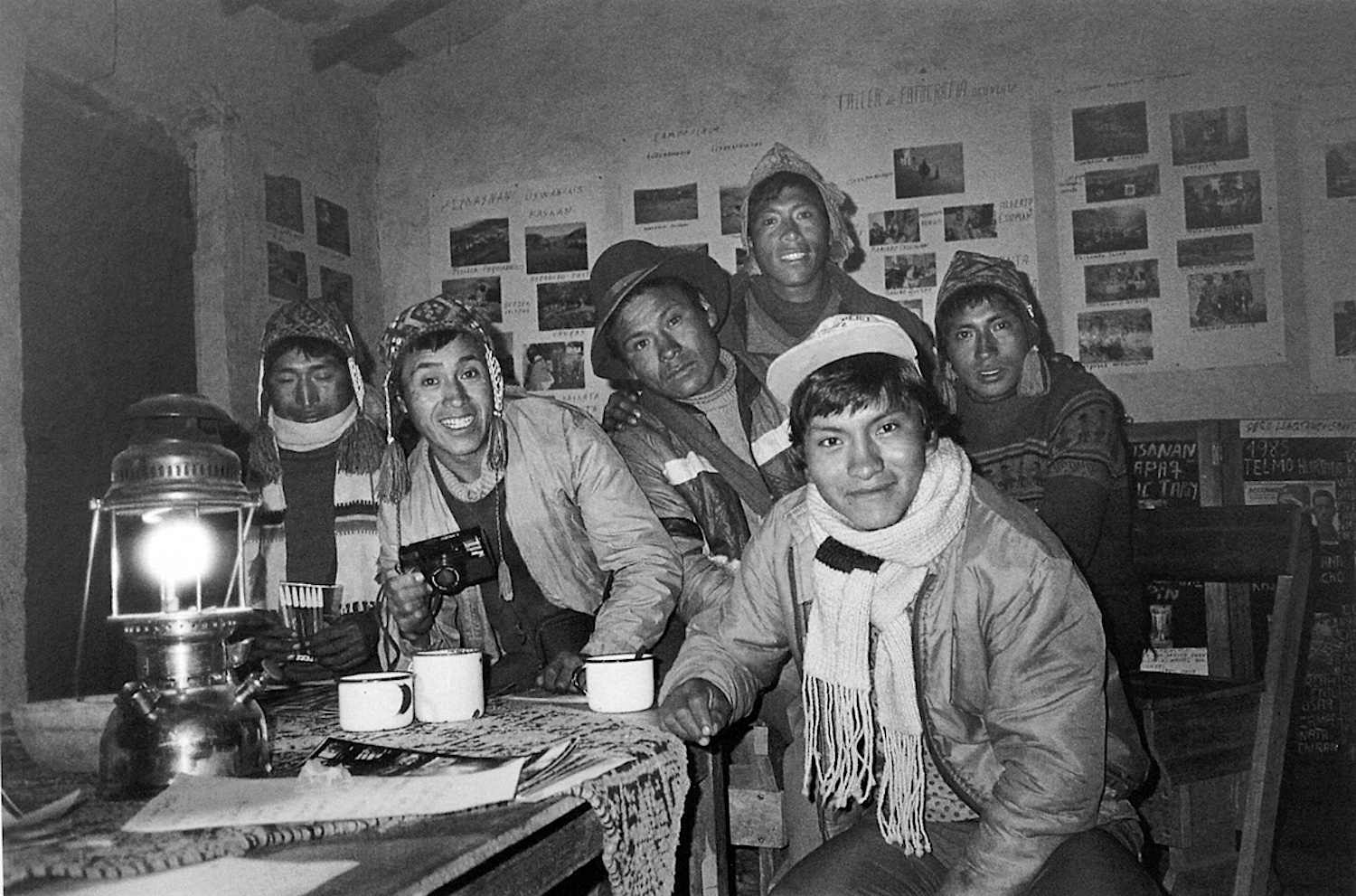 Serapio Verduzco / Una reunion del taller en Ocongate / Ocongate, Cusco, 1987. © TAFOS
Enrique Watanabe / El palomar / El Agustino, Lima, 1986. © TAFOS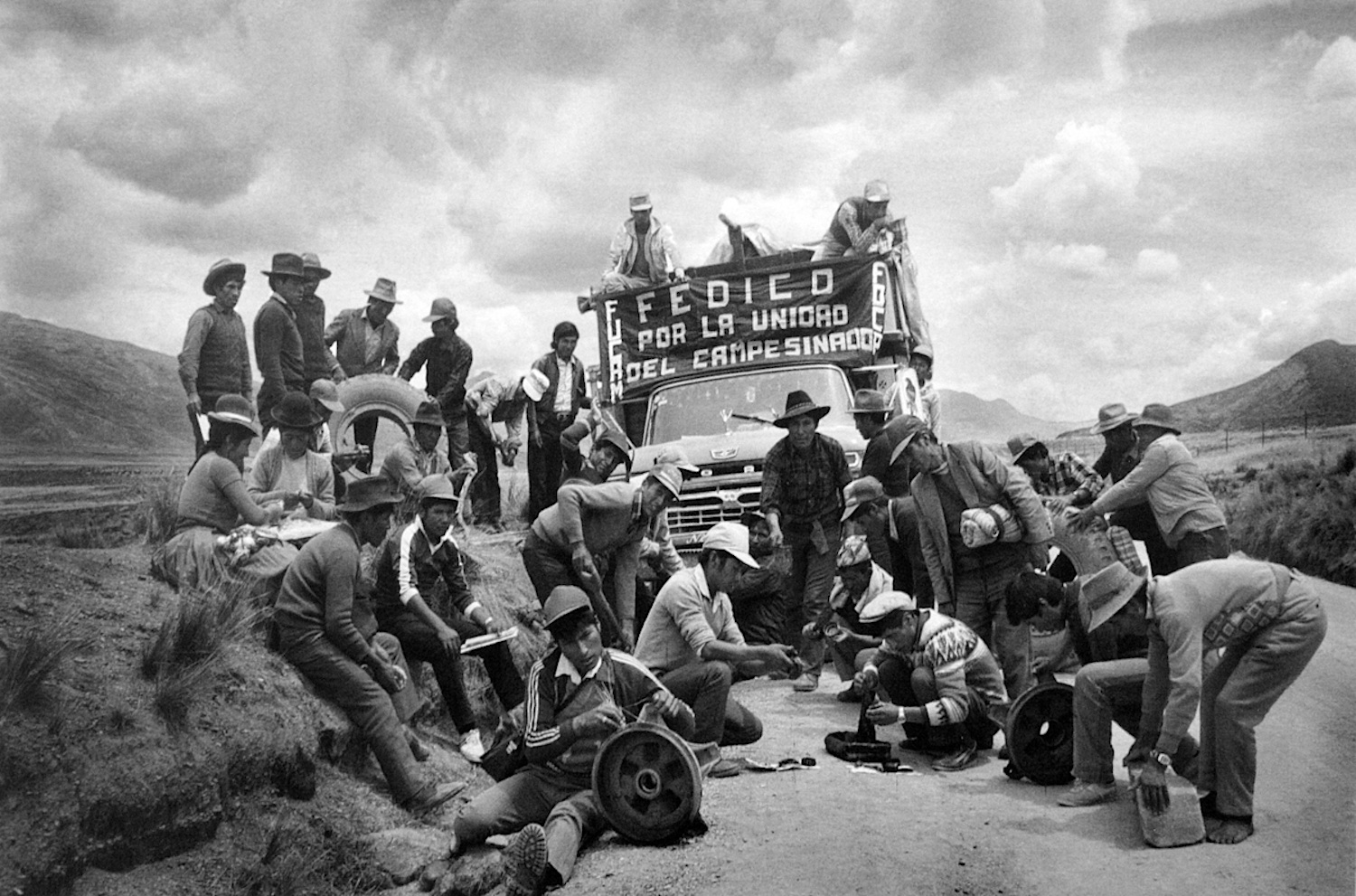 Gabino Quispecondori / Accidentado alto en el camino a una movilización / Orurillo, Puno, 1989. © TAFOS
Melchor Lima / Toma de tierras en la comunidad campesina Macará / Melgar, Puno, 1989. © TAFOS
Nicasio Chara / Descanso para mirar unas fotos, comunidad Ccollcca / Canas, Cusco, 1993. © TAFOS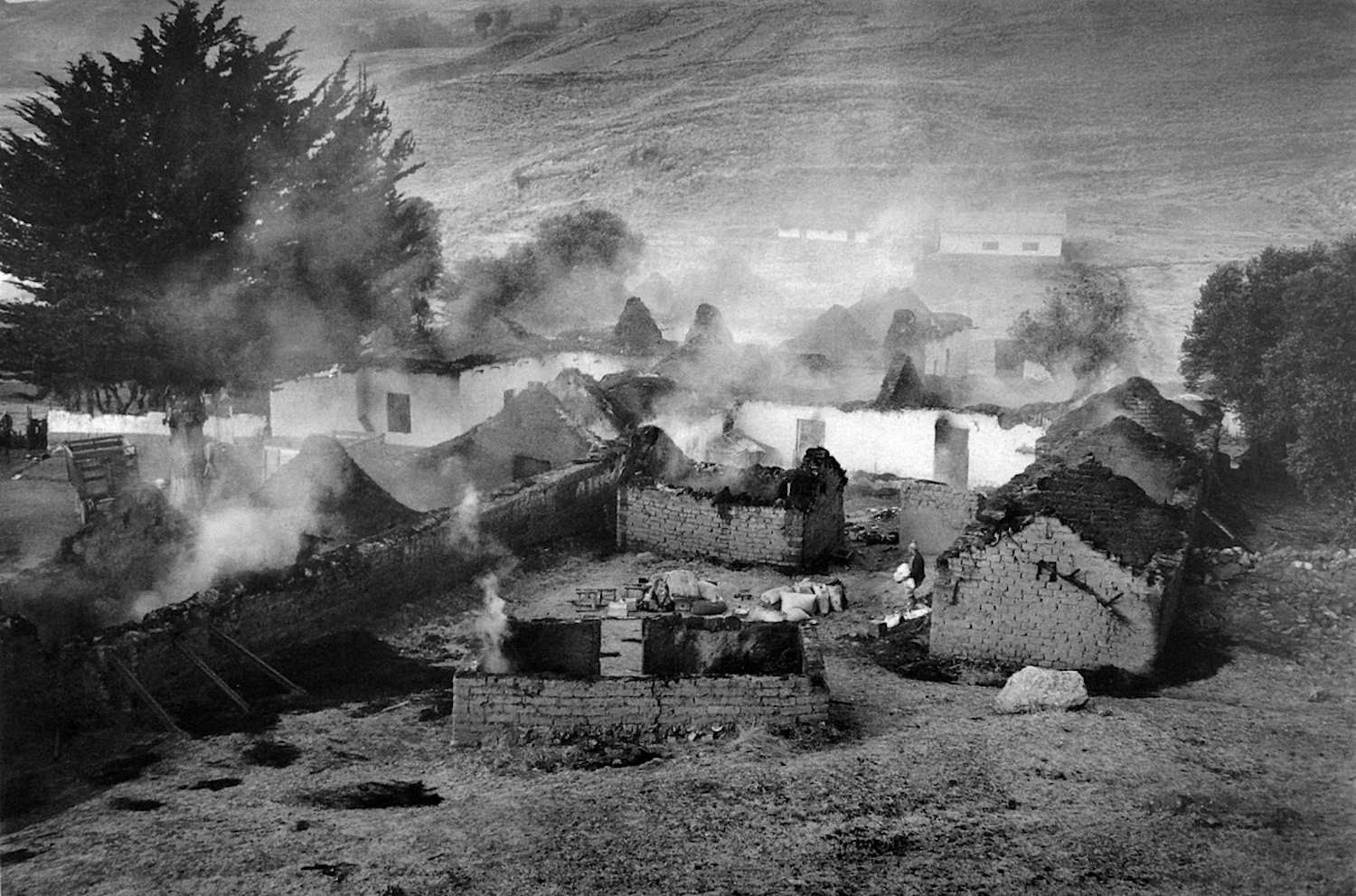 Dámaso Quispe / Atentado de Sendero Luminoso contra la Cooperativa Agaria de Trabajadores Quisumi / Oruillo, Puno. 1989. © TAFOS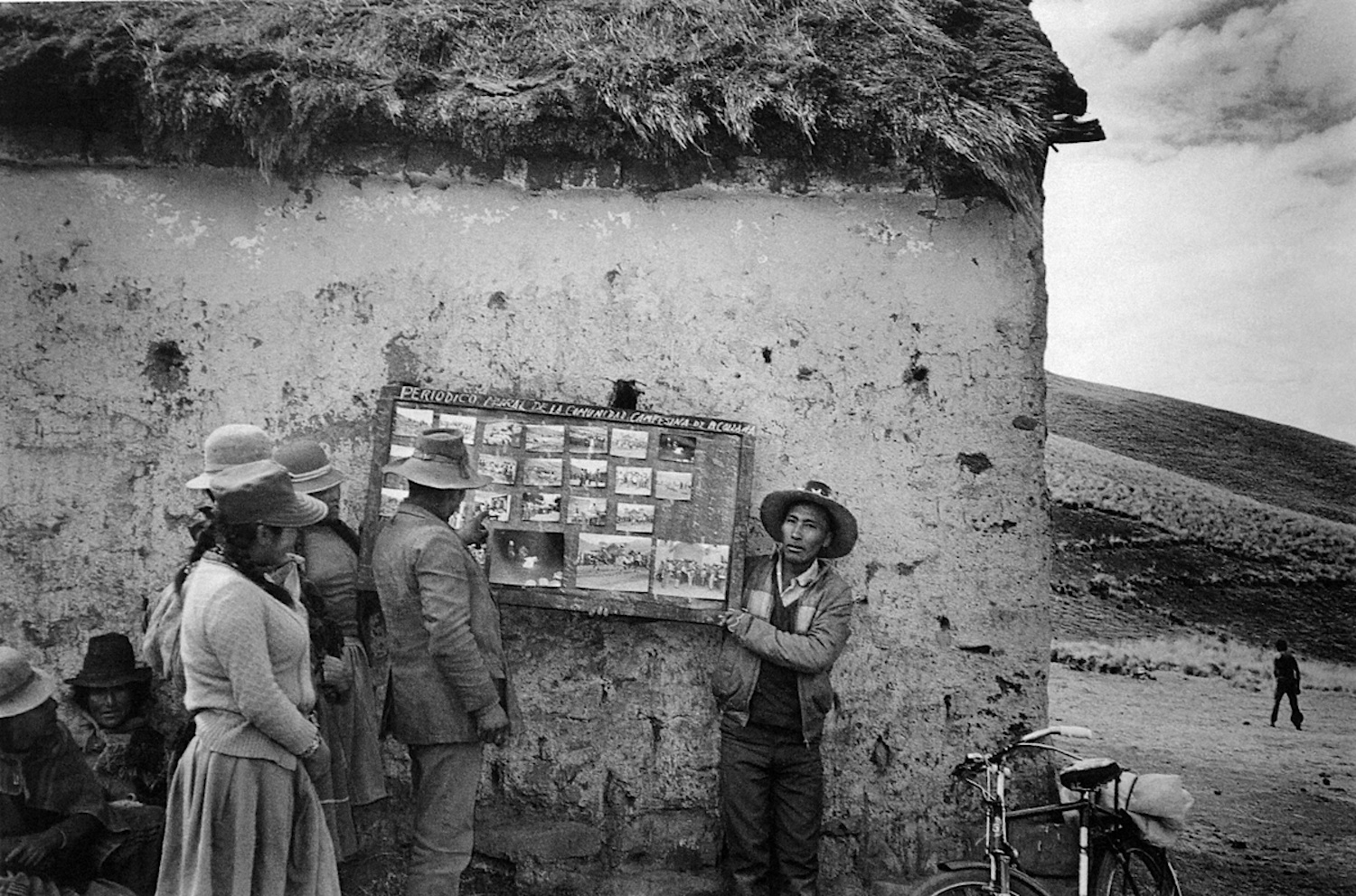 Jacinto Chila / Periódico mural en Alto Collana / Melgar, Puno. 1989. © TAFOS
Jacinto Chila / Atentado contra torre de comunicaciones / Macarí, Puno. 1989. © TAFOS
Daniel Pajuelo / El angel exterminador en una procesión / Huancayo, Junin. 1991. © TAFOS
Street exhibition, Lima 2012: La Calle es el cielo, Fotografia de Daniel Pajuelo
TAFOS was a pioneering 'social photography' project that ran in Peru from 1986-1988. It involved over 270 photographers from communities all over the country; including campensino collectives, miners, women and youth living in urban barrios and Afro-Peruvian communities. The project ran over 12 turbulent years of the Peruvian civil war capturing vital testimonies and insights into the grassroots political movement and lives of people at that time.
From 2011-12 I conducted research into the TAFOS experience as part of my PhD. I specifically examined the long term impact of the project on its participants and the circulation of the TAFOS images since the project's closure.
Further links
Written case study on TAFOS: Fairey, T., 2016. The Story of Los Talleres de Fotografia Social (TAFOS): pioneering community photography practice.
These Photos Were My Life: film produced for my doctoral research